Sales Network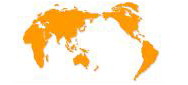 Gteton Group is profeesional Printed Circuit Board manufacturer in China. It was established in 2008, and dedicated to produce QTA (Quick Turn-around) and HMLV (High mix low volune) Printed Circuits Boards. The company has got UL,ISO9001 and ISO14001 certifications.
The company has advanced PCB equipements and many profesional experts. The management team has more than 15 years experiences in PCB industries.It can produce various PCBs such as Microwave PCBs, Metal Clad PCBs and High Tg PCBs etc, the layer counts can up to 16 Layers.
The factory is located in Tongqiao Town, Huizhou City, which transportation is very convenient. It only takes 60 minutes to Shenzhen Airport, and 45 minutes to the downtown of Shenzhen City. Good work and live environment help GETON has the advantage for on time delivery and lowering employee's floating rate.
In nowadays PCB marketing, Higher Quality, Lower Cost and Faster Delivery is customers' strategic objectives due to drastic competitions. Geton Group implements the avanced management systems such as 5S, Leaning manufacture, SPC etc to improve its production efficiency and pass yield, capabilities and capcities. Those advantages help customers also us to win more and more marketing, and more and more customers choose GETON as their strategic supplier.
Geton Group also provides the best PCB solutions for its customers, who is one of your best PCB partmer.